Near the end of each year, an indie journo's agonising decision to award a spot on the dais for releases that have made an impact beckons. 2018 is like every other year in that there are many examples of exemplary song craft and ambition. Where 2018 might differ is the eclectic examples of excellence that are constantly on offer to listeners. From hip hop to extreme metal, Triple J style pop and resurgent rock releases, there was something for everyone throughout the Chinese year of dog.
---
Young Jaycee– Because it's Summer (EP)
There has to be a numero uno and this year it's Perth sensation Young Jaycee. Six cuts of dynamic hip hop balladeering, trap beats, Latino influences, and some of the most impressive percussive grooves put to a DAW, all make Because it's Summer an essential companion to every BBQ, social occasion and drive longer than two minutes. This is the business.
https://www.facebook.com/YoungJayceeOfficial. 
---
Sinsaenum– Repulsion For Humanity (Album)
Back in the 90's when Morbid Angel, Deicide, Sepultura, Entombed, Death, Pantera and Cannibal Corpse had only a dozen or so albums released between them, heavy metal was still considered dangerous and a corruption of religious values. DragonForce bassist and French native Frédéric Leclercq has written a seriously impressive album via Sinsaenum as he combines the very best of the listed bands from their heyday and presents it in one impressive package on Repulsion For Humanity. To be perfect, all it needed was a dose of lightning fast licks courtesy of the mighty Ralph Santolla (RIP).
---
Dave Power– Close Behind (Single)
In an alternate dimension where talent matters in contrast to commercial appeal, it's the Dave Power's that'll be superstars holding court in stadiums and arenas. Dave's a Brisbane local and one of the most likeable fellas' in the biz. His talent is evident throughout his back-catalogue and on "Close Behind"; a cut best sampled late at night after the odd whiskey or two.
---
TRQS– MVIII (Single)
This young lady has the world at her feet, and the world needs to take notice. RnB superstar in waiting TRQS delivers the goods on her new EP One, via "MVIII", a cut that should be all over Austereo playlists throughout the Australian summer. Here's hoping a programmer realises the talent and potential and gives Melbourne's TRQS the coverage she so richly deserves.
https://www.facebook.com/trqsofficial  
---
Sink The Ship– Persevere (Album)
New band's suck, do they? Can't stomach metalcore and deathcore is an appropriation of death metal? It sounds like Colton Ulery, the vocalist in Sink The Ship doesn't give a shit and neither should you. This is brilliant heavy metal from a band that most will overlook. Also… these guys get called 'easycore', whatever that means.
https://www.sinktheshipband.com/
---
Simone and Girlfunkle– Hold On (EP)
A very early front-runner for release of the year, Hold On from Perth collective Simone and Girlfunkle is the collection of cuts that fans of Weezer and the Rachel Haden fronted The Rentals have been waiting for since 1996. "Fight On" might just be the best indie cut since Weezer's overlooked B-side, "I Just Threw Out the Love of My Dreams". Epic.
https://www.facebook.com/SimoneGirlfunkle/ 
---
Bloodbath– The Arrow of Satan (Album)
Paradise Lost's Nick Holmes is one congenial fellow possessing a quick, dry wit and a hilarious Twitter feed. He also possesses some seriously versatile vocal chords that cap a tremendous album from the seasoned veterans in Bloodbath. Grinding death metal that has the devil himself head banging.
https://www.facebook.com/bloodbathband/
---
In Capital– Human Is (Album)
During a conversation with Nick Jenkin from Melbourne collective In Capital, I mentioned that Daniel Johns (silverchair) should give him a call. This is in light of the appalling material Johns is releasing under the Dreams moniker with the over-rated Luke Steele (Sleepy Jackson), and the many strengths of Human Is. Enough said.
https://www.facebook.com/incapital/ 
---
Fifth Angel– The Third Secret (Album)
Who? I hadn't heard of them either. This reformed collective, whose last album was released in 1989, produce a traditional heavy metal album for the ages in 2018. Ken Mary, Alice Cooper's drummer during the 80's, lays down the law and dares the twenty-somethings in deathcore and metalcore outfits to lay as fast and as tasty a groove as is on offer throughout The Third Secret. Magnificent.
https://www.facebook.com/fifthangelofficial/ 
---
Blue Child Collective– Wake Up to the Sound (Album)
When someone says that a band's music has a 'chilled and laidback vibe', it's my instinct to glass them and then blast Deicide's Legion ('92) into their bleeding ears as the tonic for their insolence. Not really. Ok… sometimes I feel that way, but if you're Dan White and the sunny collective that comprise Margaret River's (Western Australia) Blue Child Collective, call your music what you want, including 'chilled and laidback'. This is the sound of great Australian music.
https://www.bluechildcollective.com/
---
Intenso– The Stars Are Cold Toys (EP)
No one is saying that anyone reading (or writing this) should or does partake in mind altering substances beyond the odd amber ale. But if you were to want an experience that catapults you into Alpha centauri… and possibly beyond, like the rest of the excellent Perth based Intenso catalogue, The Stars Are Cold Toys would be an excellent companion.
https://www.facebook.com/theintensoband/ 
---
Terrorizer– Caustic Attack (Album)
Many metal fans quietly snigger at the greatest extreme metal drummer of all time. Why? He re-found Jesus. Balls to you if you criticise ex-Morbid Angel percussionist Peter Sandoval for his faith, the man is a percussive icon and on Caustic Attack he has teamed with Monstrosity's Lee Harrison to forge his best album since the monumental, Formulas fatal to the Flesh ('98- Morbid Angel).
https://www.facebook.com/terrorizerofficial/ 
---
Northward– Northward (Album)
Floor Jansen is a superstar whose warbling in Nightwish undermines that she is an excellent rock vocalist and frontwoman. Northward's ten-year-old debut is released brand-new in 2018 and this partnership with Jørn Viggo Lofstad from Pagan's Mind is closer to Weezer and the Foo Fighters incendiary debut's than anything metal. If radio sounded like this, rock fans might start listening to radio again.
---
Smiley (featuring Swollen Members)- Looking Glass (Single)
Alongside Young Jaycee, Reams and Vexed, Perth based emcee Smiley represents the freshest in the new wave of Australia's hip hop provocateurs. "Looking Glass" features a groove that MySpace sensation, Uffie, would have nailed in 2006. Surely a great thing, as Smiley's lyrical flow rides a glorious 2/4 beat reminiscent of the overlooked French/ American ingénues earliest cuts.
https://www.facebook.com/SMILEY32K 
---
The Vintage Caravan– Gateways (Album)
Óskar Logi's guitar playing could be Iceland's response to the Greta Van Fleets of 2018. Except that Logi won't get anywhere near the coverage or adulation. Which is surely a shame because he gets that Led Zeppelin and Hendrix are Gods, but there's no point in copying them. At least he won't be the recipient of a very public thrashing… 
https://www.facebook.com/vintagecaravan/ 
---
Monstrosity– The Passage of Existence (Album)
How does one measure talent? Let's take Lee Harrison, Terrorizer's guitarist who is also the long-time drummer and percussionist in Monstrosity. Harrison and comrades keep on tinkering away in the death metal workshop and on The Passage of Existence they bring a heavy dose of the spirit of '93 to 2018.
https://www.facebook.com/MonstrosityOfficial/ 
---
Direblaze– Smelted Reformed and Doomed (EP)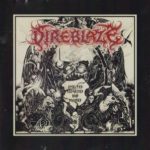 You can count on at least one world class metal outfit rising to prominence each year out of Melbourne. In 2018 its Direblaze's turn, a band that have taken Jeff Hanneman's Slayer and seriously upped the ante. It's not Morbid Angel circa Covenant, but it's still very, very good.
https://www.facebook.com/direblaze/
---
Burn The Priest– Legion:XX (Album)
Covers albums are usually desperate reaches by fading bands wanting to reconnect with an unhappy fanbase (Garage Inc. anyone?). The ridiculously named Lamb of God revive their original moniker for an album that might do the extraordinary and add to the legacy of the featured artists. The musicians in LoG deserve a lot of credit for bringing attention to The Melvins, Bad Brains, Agnostic Front and Cro Mags, amongst a selection of other choice artist cuts. Badass!
http://burnthepriest.lamb-of-god.com/ 
---
The Peppermint Club– The Peppermint Club (Album)
Perth musician and songwriter Chis Chen channels Brian Wilson and John Lennon resulting in a glorious collection of cuts that suit cozy dinner-for-two vibes and/or poolside cocktails. Dive deep into the lush musical Chen is offering throughout The Peppermint Club. It's glorious.
https://www.facebook.com/peppermintclub 
---
Farooq– Heat (Album)
Barely anyone in Australia will have heard of Farooq, a metallic hardcore outfit from Fresno, California. I get sent a lot of music throughout the course of the year and these guys really stood out. If Robb Flynn (Machine Head) hears Heat, he might be tempted to pilfer some band member's given his predicament this year. The best sounds from the metallic underground in 2018.
https://www.facebook.com/farooqmosh 
---
The Kentish Spires– The Last Harvest
For a review published here and elsewhere I mused that "… The Last Harvest is for the eccentrics and the magicians, the poets and dreamers, the deep thinker who finds spiritual resonance in the deft hand belonging to the brilliant creators of a diverse array of artistic mediums." All that and one of the greatest vocalists of the modern era, British chanteuse Lucie Vowels, lends her epic voice to the album after reigniting forgotten NWOBHM outfit Thunderstick in 2017.
https://www.facebook.com/TheKentishSpires
---
Satan– Cruel Magic
If a post- 'Black album' Metallica had an ounce of swing, any groove, a genuine appreciation for heavy metal and the fanbase that gave them their platform, they might sound something like this.
https://www.facebook.com/officialsatanpage 
---
Metal Church– Damned If You Do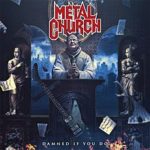 Mike Howe adds far more than just a spring to the step of foundation guitarist Kurdt Vanderhoof's song writing; ripping and tearing out of speakers, Howe's vocal sears through molten lava framing the many epic riffs on Damned If You Do.
https://www.facebook.com/OfficialMetalChurch/
---
Omenfilth– Hymns of Diabolical Treachery
The Philippines has long been a hot bed for extreme metal fandom and appreciation, on Hymns of Diabolical Treachery, Willie Desamero leads the charge for the next generation of bands to showcase their many talents to the world.
https://omenfilth.bandcamp.com/ 
---
Immortal– Northern Chaos Gods
In a review for another publication I mused that "…Northern Chaos Gods isn't the near-to-perfect Pure Holocaust ('93), or even the flawed classic, Battles in the North ('95) … but what is in 2018? The album works as a 'play it in your car' ode to the raw energy that defined Immortal's black metal from all those years ago". Sounds about right.
Thats all ladies and gents, boys and girls! Its everyone's job to support new and emerging artists so please, make an effort to support new music!
---
---