ATTENTION DRUMMERS!
We're super excited to announce an exclusive drum clinic with the Godfather of Metal Drumming himself, GENE HOGLAN! This clinic will take place at 7pm on the 30th of September at the Drumtek Auditorium (1st Floor).
Tickets will be available here:https://hardlinemedia.net/tickets
From 10:00am AEST Thursday 11th September – LIMITED SPACES AVAILABLE – BOOK NOW!
Gene Hoglan comments: "I'm really excited for my upcoming Australian clinics (and of course for the Dark Angel shows as well). For those who attended my clinic tours in 2001 and 2008, y'all already know that I like to keep them real loose, and real entertaining. And most importantly, real inclusionary for ALL. Of course I am there to impart some wisdom and experience regarding drum techniques and approaches, but I am also all about fun and good times for everyone who attends.
I purposely 'wing' every clinic I've ever done, in order to make each one a unique, 'one-of-a-kind' experience for everyone. Do you have to be a drummer to enjoy a Gene clinic? Hell no, you don't even have to be a musician! Again, indeed I'll be doling out the drum-tips and secrets, but a Gene clinic goes so far and above that in terms of inclusionary entertainment for all those who are there. For those drummers and musicians, it will be one of the best clinics you've ever attended. And for the 'non-musicians who are there, it will be the best clinic you've ever been to, flat-out!
I think everybody who shows up will be walking out with a giant smile on their face, knowing that that was a couple hours very enjoyably spent. And I'm really looking forward to seeing all of you there! Bring your fun pants!"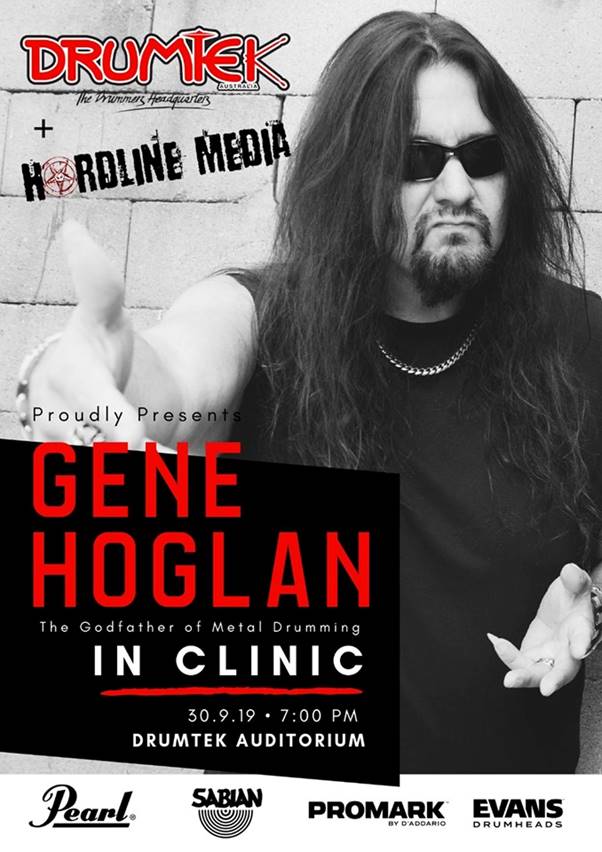 ---
---