Olof Mörck is the guitarist and spokesman for Swedish metal outfit Amaranthe, a band that according their Facebook page "…keep(s) driving genre purists loopy." Mörck also happens to be the mastermind behind Amaranthe.
Courtesy of a trio of vocalists and an electronic sheen densely layered over traditional instrumentation, there is a lot happening across the 12 cuts that comprise the brand-new studio offering from Mörck and his comrades, Helix. The references come thick and fast; dancefloor rhythms crash into Swedish style death metal with a nod to metalcore also evident. The trio of vocalists out front will give an audience plenty to watch during a performance.
How much of the album is a collaborative effort and how much of it is a quasi-solo vehicle in a similar vein to Dave Mustaine's efforts in Megadeth or Chuck Schuldiner's epic songcraft in Death and Control Denied?
"(it) depends a little bit because I handle like compositional responsibilities in terms of writing bass parts, drum parts and guitar parts and, like you said, keyboards and electronics and everything. So, the arrangement parts are definitely mine, but I write everything, like on this latest album, I wrote everything together with one of the singers, Elize, the female singer"
If Mörck is responsible for tooling the crown, then Elize Ryd is Amaranthe's shining diamond. There are many female vocalists forging heavy metal for fans to admire in this day and age; Marcela Bovio of MaYan, Caroline Westendorp from The Charm the Fury and Alissa White-Gluz from Arch Enemy to name only a few, with Ryd joining this stellar cohort of entertainers, Mörck explains her contribution in deeper detail.
"She always has a lot of great ideas not only in terms of vocal lines, but also in terms of coming up with general ideas for compositions and where the song should be heading and working together with her conceptually. So, it's a really cool thing because I love to sit down and write music by myself, but when you're working together with somebody else, I think it really…I think the combination there really turns into something more and something different."
Mörck is a busy man, he spearheads multiple musical projects and has a stake in many other interests. A willing cast and fertile creative muse in Amaranthe aside, how does he keep focused when he has so many projects on the go?
"Well, sometimes it works out really well sometimes I can't do absolutely everything which is a little bit of a bummer, Dragonland is actually heading over to Australia… and I couldn't be part of that, part of that tour because I have a lot of responsibilities and when it comes to Amaranthe part.
Obviously being a musician today you no longer have a record label that takes care of everything like it used to be in 80s or even in the 90s, so, for me it is really interesting to see how things work and everything from the planning and the booking of the shows to composing the songs and recording them, also the marketing plans and doing present promo and interviews"
The quality of one's leadership is a pertinent to the success of a project, regardless of the industry or sphere if business. Mörck knows that his decisions are only as good as the personnel surrounding him, so what are his thoughts on effective leadership?
"It's a very interesting question actually because I think every leader has a very different sort of leadership style just like you say and I think, in my view I think it's really important to let everybody be part of the decision and I think to be a great leader you need to first of all, you need to be able to delegate you need to choose the right people to leave the work up to and if you're trying to run everything by yourself, let's say for example if you're micromanaging."
Helix is out October 19th 2018 through Caroline Australia/ Spinefarm Records.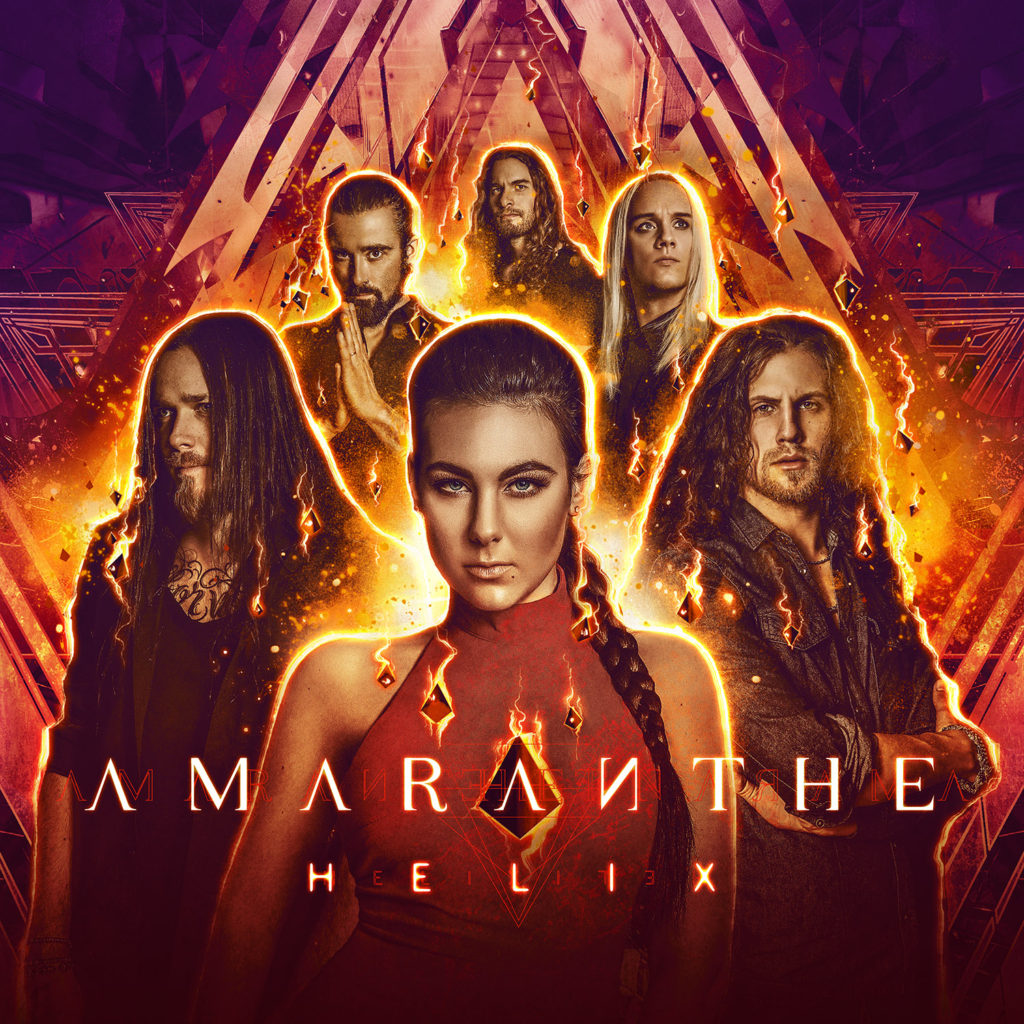 ---
---