Eric Martin, the man with the golden tonsils, is best known for his collaboration with some of the most accomplished musicians in the biz in the supreme rock vehicle Mr. Big.
Mr. Big features bass iconoclast Billy Sheehan, guitar shred deity Paul Gilbert and the late Pat Torpey on drums, and the bands place in the hearts and minds of guitar focused fans of rock and metal is assured.
Martin was on hand from his hotel room in Switzerland for a chat, and with a duo of shows in Australia with Tobias Sammet's (Edguy) metal opera vehicle Avantasia on the near horizon, it's fair to say that Martin embraces the shift from Mr. Big to Avantasia.
He said the music Sammet offers is a metal opera offering a blend of Celtic, folk rock, pop soul and heavy metal and that the crowd is a diverse array of young and old.
"It's a sea of black shirts… I wasn't a part of the metal opera stuff 10 years ago, but it's kind of a mixed breed you know? It kind of reminds me of a Journey audience or something," he said.
"There's a young and old, men and women, you still see a sea of black shirts and they just love the mainstays; "Twisted Mind" and "Shelter from the Rain" (both from The Scarecrow– '08) it is metal, but it's metal and melody"
Sammet's methodology for recruiting members to his sprawling metal opera may rely on his ability to source musicians that can get the job done.
Martin confirmed this when he said that all the singers recruited to Avantasia have influenced Sammet in some way and that the cast of musicians at the show are seasoned professionals.
"(Sammet) loves Bob Catley from the band Magnum, you know, Bob, he's a national treasure, (Sammet) has always talked about being influenced by Bob in the progressive world," he said.
"Then Ronnie Atkins from Pretty Maids, he's kind of the more angry metal guy on the stage, but he definitely has a soulful side to him and then Jorne Lande, who has stepped up to be… if you're a part of the metal world, Michael Kiske was our kind of second in command if you will and he's gone to do Helloween stuff and Jorne Lande has stepped up in that role.
"It's a three-hour opera, a rock opera, it's not like the traditional opera, there's nobody, narrating or anything (and) you're not going to see you like Brunhild with blonde pigtails and a gold helmet with horns and a lightning bolt. "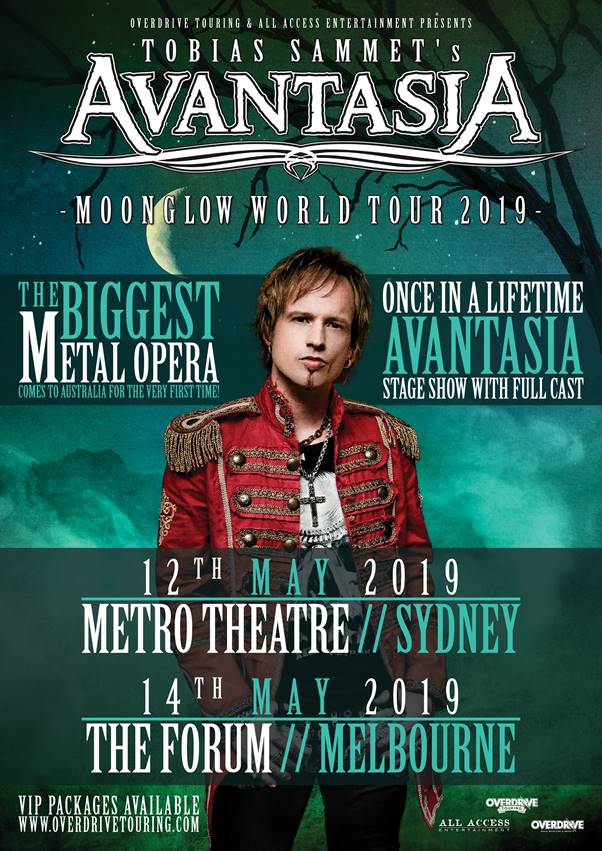 ---
---