For the first time in 15 years, musician and podcaster Danko Jones is bringing his band to Australia for a headline tour.
The band did appear in Australia on the Soundwave festival in 2013, those performances called for an abbreviated set list focusing on the 'hits' in the band's catalogue.
In 2019, Jones and company have nine albums and three EPs from which to draw material.
Jones said the bands bassist is responsible for selecting cuts for the tour and to expect a broad cross section of material culled from the band's career.
"It's tough, as you know a band goes on and their discography gets longer and longer to figure out a setlist," said Jones.
"JC, our bass player, he writes out the set list and it's a mishmash of, you know, of course the new songs off the new album that we're touring on and some of the songs that maybe a lot of people have heard via YouTube or they just know… the singles from the past."
The band's new album is called A Rock Supreme, a tribute in title only to the great John Coltrane and his masterpiece from 1965, A Love Supreme.
Jones said he was keen to continue to produce music in the same vein that fans have come to expect from him so A Rock Supreme is more of the same from the band.
"We're not trying to rewrite anything or trying to experiment with anything," said Jones.
"We kind of know what kind of band we are and we're sticking to it kind of in the tradition of bands like Slayer, ACDC, Ramones and Motörhead, those were four bands that yes, the albums, the songs, the sound, you know… they've got the particular sound
"But that's what you want and it's so hard to find a kind of signature sound, so if you have it, why would you stray from it? Because it's just so hard to get in the first place. "
Jones' podcast series offers interviews with an impressive collection of Rock 'n' Roll luminaries conducted by Jones.
He said the podcast is an indie affair that gives him something to do when touring and he is keen for it to stay out of the spotlight.
"It's genuinely a hobby, I don't try and like lead with it anywhere, you brought it up and I'll talk about it if you do, but I'm not going to try and promote it, and promote it and promote it," said Jones.
"I don't have any sponsors and if you don't know about it, I'm not going to tell you about it. If you find it and you like it well then you found it, you know, and it was meant to be heard by you.
"If you don't hear about it, then chances are it's not for you."
Purchase tickets to the shows here.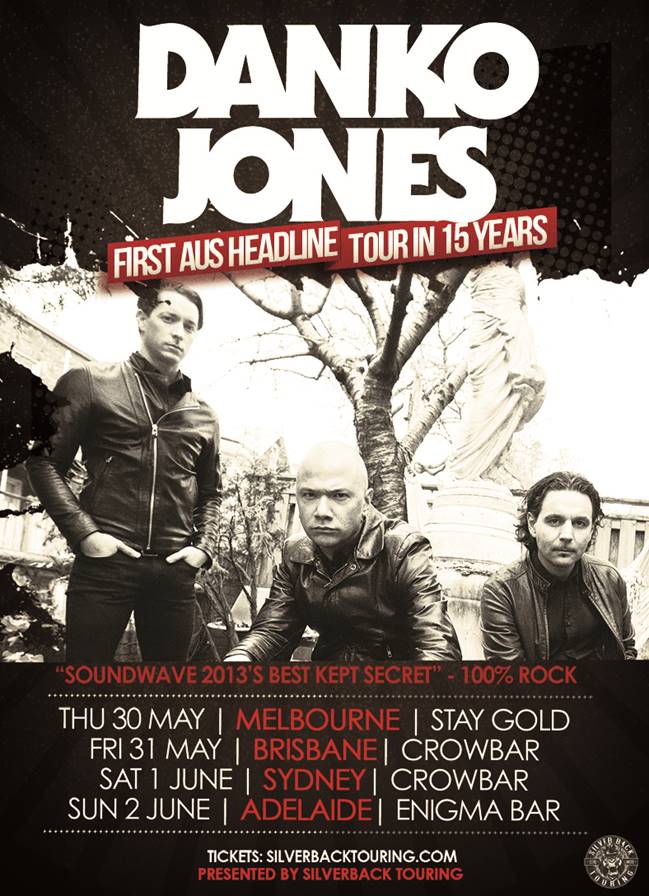 ---
---