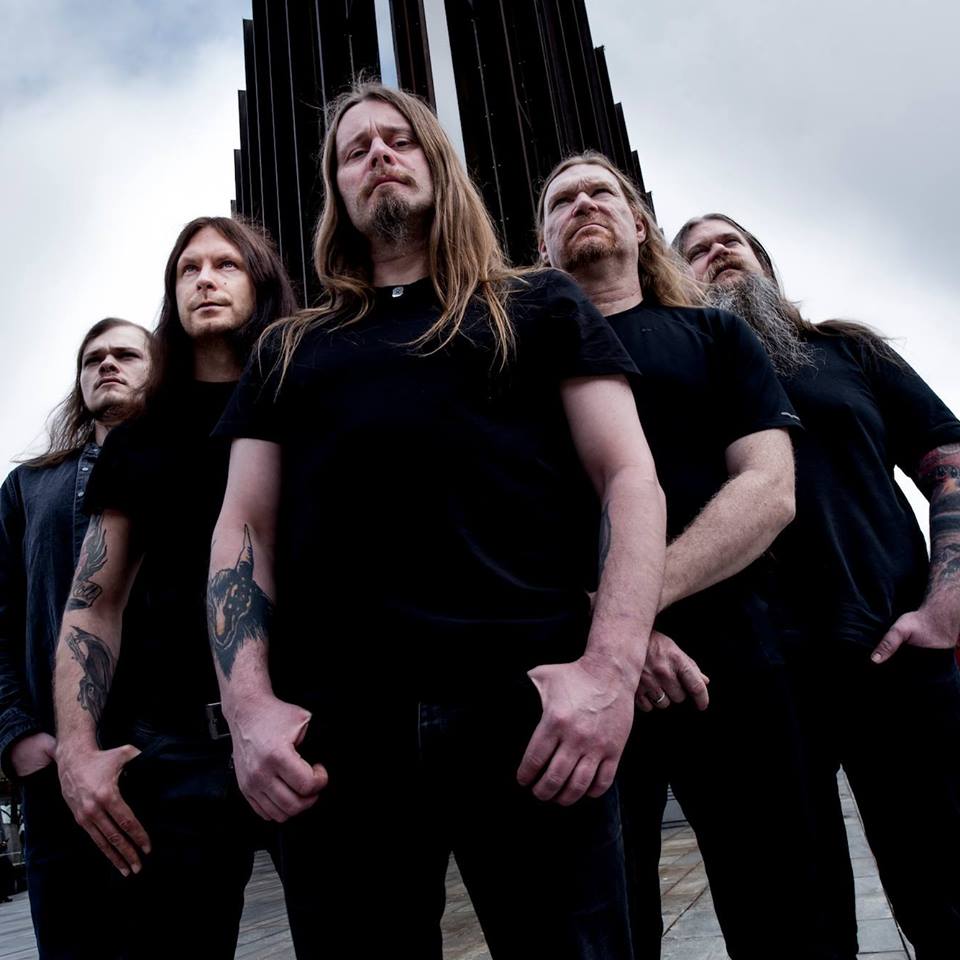 Grutle Kjellson- Enslaved
Norway's Enslaved are, without labouring the point, the globes foremost proponent of Viking metal. Finding favour among fans of revered Scandinavian black metal titans Emperor, Mayhem and Satyricon in the early nineties, the band are also credited with popularising the style of music that has found an earnest following in Australia.
Touring Australia with fellow Norse themed outfit, Sólstafir this month, the run of shows promises to be an occasion worth savoring for fans of the snekkja inspired bands. Grutle Kjellson, Enslaved's foundation vocalist and bass player, considers the previous occasion the band landed on the distant shore of Terra Australis.
"Super excited. The last time we were there in 2016, it was pretty amazing, as so was 2013. So yeah, excellent fans, and always great, always a great pleasure to come down under and play some heavy metal, of course."
A treat is in store for long-time fans of the band. Kjellson describes the prospect set list and stage show as 'special', alluding to a performance of their debut studio album.
"I think there's going to be more old songs than usual for the Australian audience this time. So, in a sense the material is pretty fresh. We'll perform (Vikingligr Veldi– '94) on the 25th in Bergen. So, there's gonna be at least two or three songs from the first album and we … I don't think we have played that many songs from that album in Australia before. So, I hope that's exciting, and I would really hope that the new material from our latest album (E- '17) is equally exciting. So, it's definitely going to be special."
As Frost (drums/ percussion) from Satyricon mentioned during a recent interview, many attendees at shows in recent years were oblivious as to the origins of some deep cuts that would otherwise be considered classic material. Could it be that the intergenerational fanbase of prominent blackish metal outfits eschew the pillars of a bands catalogue to focus on latest releases? How is it for Enslaved?
"It really depends on the individual songs. Some of the old songs really for some weird reason blend really well into predominantly new song set lists. It's hard to explain why, but I guess it's the amount of energy in the song. So, for some weird reason, really, really old material with Enslaved, like songs from Vikingligr Veldi and Frost ('94) really blend better with more recent material than, say, some mid-career stuff. I really don't know why, but Frost songs fits better with E songs than E songs and songs from, let's say, songs from Monumension ('01) or Below the Lights ('03)."
Reading the fabled Metal Maniacs publication many years ago, an article created interest in the venue for an Enslaved performance during a tour through the United States. Reflecting on this unique episode in his long and fruitful career, Kjellson explains that an unlikely combination of underground musicians and participants in an absurdly banal domestic task created a memorable location for a performance.
"The laundromat was on a tour that took place in 2001. We were touring with Macabre from Chicago, Diabolic from Florida, Electric Wizard from England, and band called Scar Culture from somewhere in the states, I can't remember. And it was weird. It was in Cincinnati, and it was called Sudsy Malone's Laundry and … and Bar. And Bar. Emphasis on 'and Bar,' you know?
So, let's say, that 30% of the room were like a small venue, kind of like a punk rock venue, and the rest were dryers and washing machines, and people were doing their laundry. And they were like old people who'd sit there watching, 'What the fuck is going on?' And they all ran out of the room. That was pretty amazing. That was absolutely weird. You could actually look that up online, Sudsy Malone's Laundry and Bar, and you can find … loads of bands have been playing there, actually, but it went out of business a couple of years after we played there
It was pretty amazing. I couldn't concentrate on the audience. I was just watching the guys doing laundry. So, I was watching underwear during the whole set. (laughter)"
Catch Enslaved on tour performing in selected cities this month.
---
---